Kale poes, mispoes, kattige kat? Deze poezenbeesten zijn helemaal lijp! Of ze hebben gewoon echte poezenswag!
1. Deze kat is geen pussy!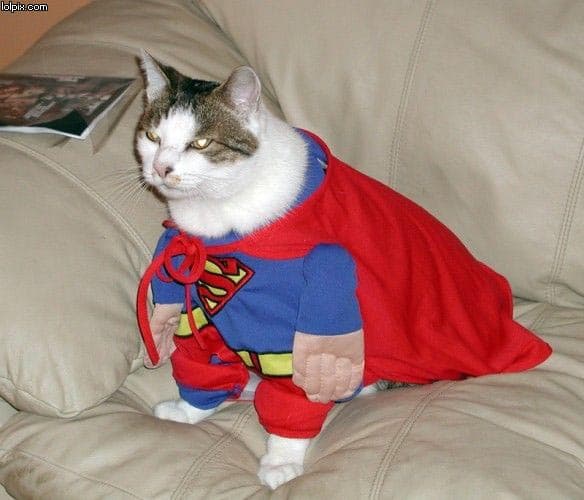 Is het een vogel? Is het een vliegtuig?,… is het de hond van de buren? Neeeee
Deze kat is geen pussy! Het is Suuuuuuper poes.
2. Poesje mauw, kom eens gauw…
Ik heb lekk're melk voor jou.
3. Spiderm…poes
4. Lijpe katten on the move "The cat strikes back" part2
Achter elk leuk… maf baasje staat en nog gekkere kat! Deze katten zijn niet voor de poes!
5. Kapperkat

Eerst ziet het er schattig uit maar wat hierna gebeurde…..
6. Komt hier de term, scary cat vandaan?

Bij deze cat weet je niet of jij of de kat nu bang moeten worden. Wij zijn vooral benieuwd naar wat er in het koffertje zit. We zullen het denk ik nooit te weten komen…
7. Oooooh mmmm

Dit poezenbeest ziet een lekker hapje…..
8. Ren muisje ren!

Wat hierna komt… 3… 2.. 1.